Show My Homework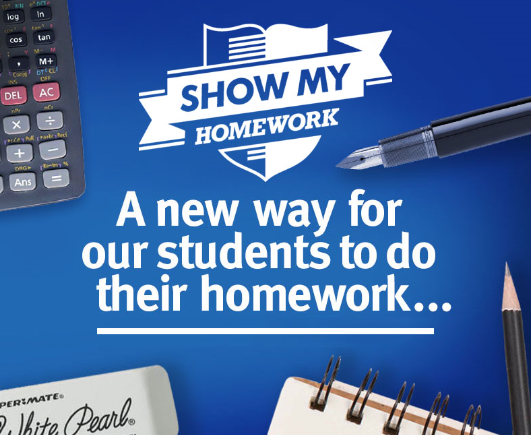 Show My Homework is now up and running at Winterbourne Academy. It is an online tool to help you and your child keep track of their homework. Show My Homework will allow you to see the details of the tasks set, all deadlines and the submission status. We have decided to introduce this system to improve the way we communicate with parents/students and give you greater visibility into the homework we set. Features include:
24/7 access
View quality and quantity of homework
Translation into over 50 languages
Apps available for iPhone, iPad, iPod Touch and Android devices
Receive automated notifications before homework is due
There is an App for students and for parents. You and your child can access the homework calendar via the website below:
Go to www.showmyhomework.co.uk or open the mobile app
If you or your child are yet to receive a PIN code, please contact their tutor in the first instance.
I hope you find the App useful and I would welcome any feedback you wish to provide on how we can improve all aspects relating to homework at winterbourne Academy.
Mr Charlie Peake
Assistant Headteacher