Homework
At Winterbourne Academy, homework plays an integral role in students' learning and is an essential part of a student's education.
Click here for 'Show my Homework'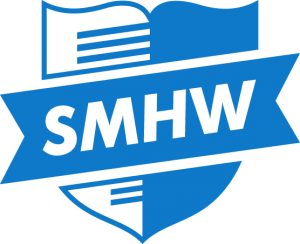 The academy aims to provide students with the opportunity to develop specific skills, knowledge and understanding outside the classroom.
Homework supports the development of independent learning skills, supplements and reinforces work done in school, and provides parents and carers with an opportunity to take part in their children's education.
The purpose of homework is to:
Aid student progress, achievement and learning across the curriculum.
Develop and practice independent learning skills, building confidence and self-motivation.
Provide opportunities for students to consolidate their learning, build on prior knowledge and/or to prepare them for new learning activities within subsequent lessons.
Allow students to access materials and other sources of information that are not always available in the classroom (e.g. the internet).
To promote opportunities for reflection on the learning within lessons.
Give students valuable experience of working to deadlines.
Expectations of Students:
Acknowledge the setting of homework and ensure their understanding of the task set, seeking additional clarification if required.
Commit to spending the necessary time in doing the set task, ensuring its completion to the best of their ability
Present homework to an acceptable standard.
Submit homework by the given deadline.
How you can help:
Aim to provide a reasonably peaceful, suitable place in which students can do their homework or help students to attend other places where homework can be done.
Make it clear to students that they value homework, and support the Academy in explaining how it can help them make progress at school.
Expect deadlines to be met and check that they are.
Inform the academy if there is a problem so that we can work with you to support the student.
SAM Learning:
By 23rd November 2018, Mr Holt will have finished assemblies to all Year groups introducing them to SAM learning. Students can log in to the system and complete both revision and testing tasks, teachers have just started setting tasks on the system as well, this will increase after January. The system is based on a website (www.samlearning.com) and can be accessed on any internet enabled device with a web browser (e.g. Internet Explorer etc).

Students or parents can login by the following:

Centre ID: BS36RH

USER ID is 6 digit date of birth followed by initials , e.g. 090377AH

Password is: the same as the USER ID

Independent research points out that just 10 task hours per subject has been proven raise outcomes in GCSE examinations (Year 7 is never too early to start!), the more you do the better the increase in grades. Teachers can set tasks or students can do tasks independently. Students are able to compete against others and get rewards for using the software. We will also be having prizes (SAM learning gave us tablets) for the students that used the system the most.